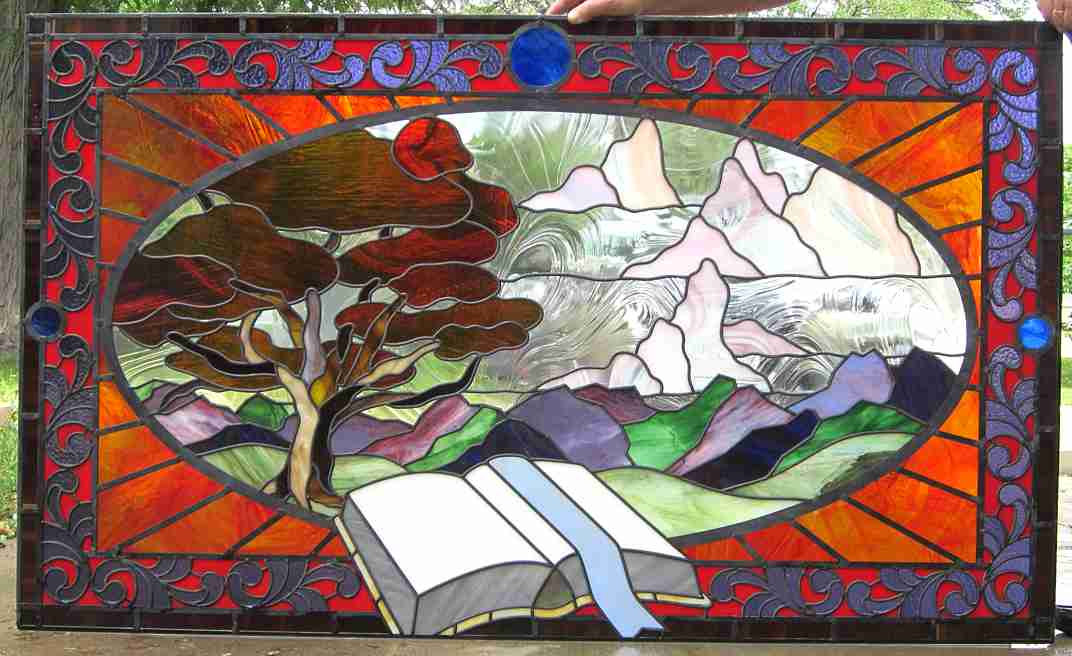 I've seen some amazing stained glass landscapes during my career, and I believe this one qualifies. The main photo above shows this particular amazing stained glass landscape before it was installed because it was mounted in an interior wall, so the lighting is not as good as this photo taken on my driveway the day I finished this artwork.


The colors are fairly accurate in the photo above, although the clouds have much more of a swirl in them. The inner border is opaque red and cathedral purple. The tree leaves are a rust and green swirl glass.

Here is a photo of the final drawing I showed the clients.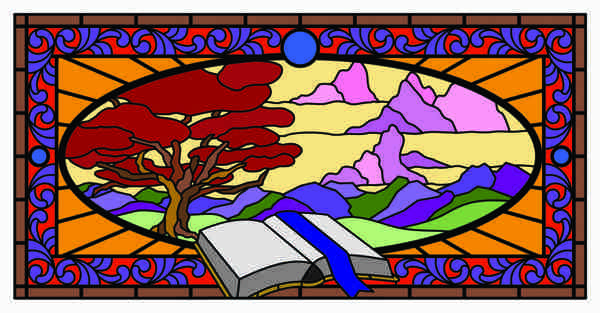 And here is a photo of the stained glass mounted in an interior wall in the clients' residence