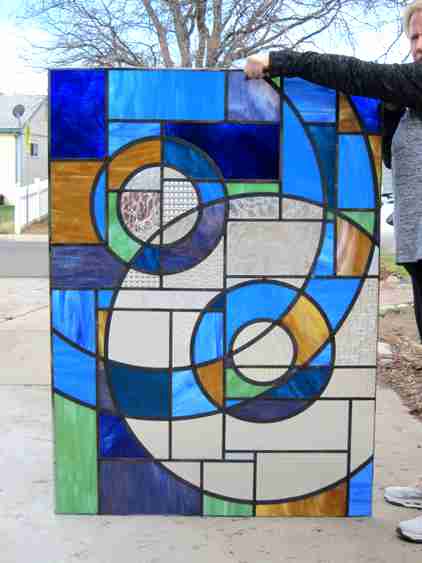 In the winter and spring of 2021, I made these five abstract stained glass windows for a church in Denver. The congregation was hoping to spend as little as possible because they were renovating an older church building and had a lot of other expenses in doing so. My task was to come up with a budget stained glass design that would be impressive, create the proper mood, and not "break the bank." I came up with the relatively inexpensive stained glass design you see in these five photos. The clients were very happy with the result.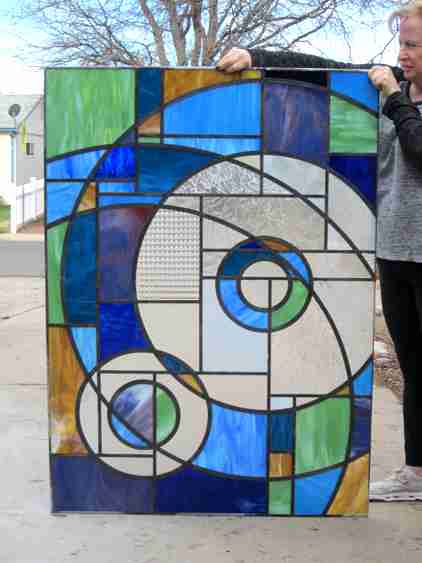 These photos show the five windows prior to installation for two reasons. The first is that the windows had about 15 feet of blank wall between each one, and the second is that, being an inner city church in a "rough" neighborhood, it was necessary to mount a heavy steel mesh to the outside of each window.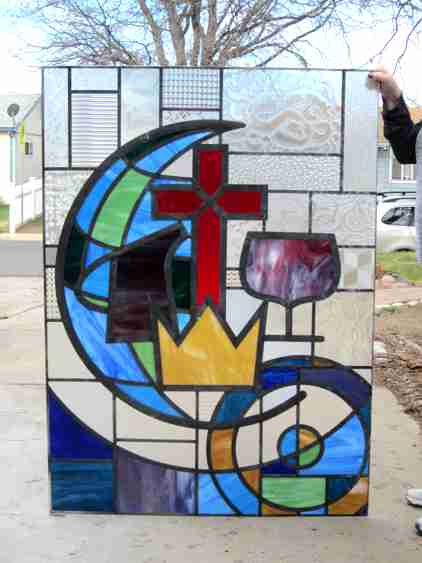 All five of these windows were located along one long wall at the side of the main sanctuary. I decided to incorporate the church logo into the middle stained glass window.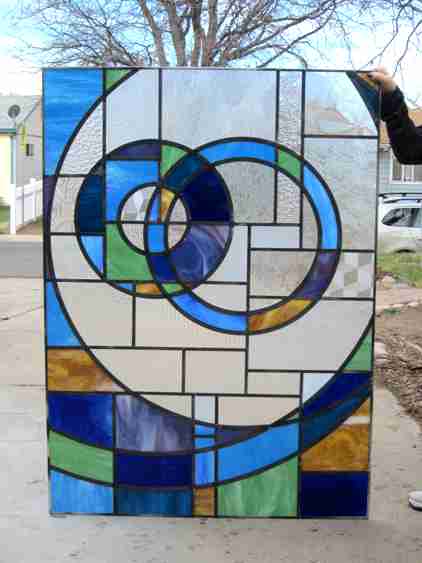 Although the clients initially requested that these windows be 100% colored glass, I talked them into using a significant amount of clear glass because these five windows were a major light source in the sanctuary and I thought it best that the light coming in be "white" light rather than all colored light, which would significantly darken the room. I used 18 different clear, textured glasses, and arranged both the colored glasses and the clear glasses so that no texture or color was adjacent to itself anywhere in the five windows.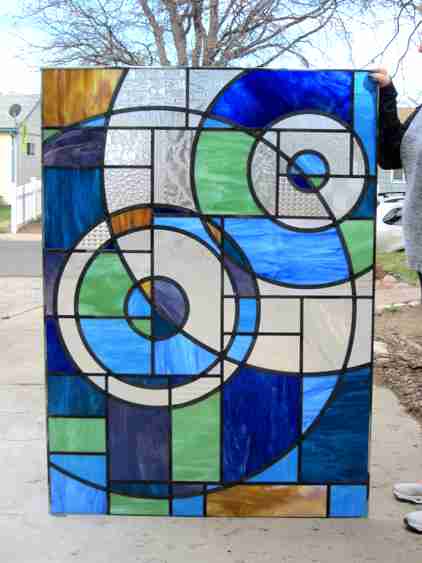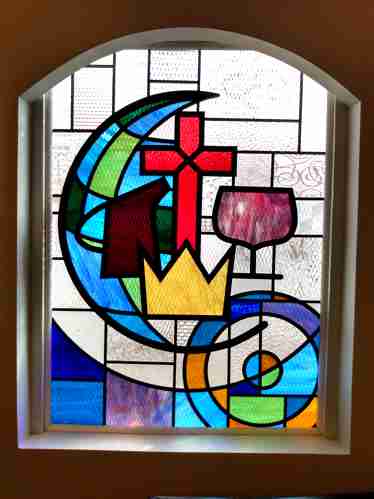 This last photo shows the middle window again, this time installed. Behind some of the clear glasses, you can see the steel mesh mounted to the outside of the windows. This photo also shows that there was an arch in the drywall on each of the five windows. However, there was room to slide my stained glass panels behind the arch in mounting them into the rectangular windows themselves.